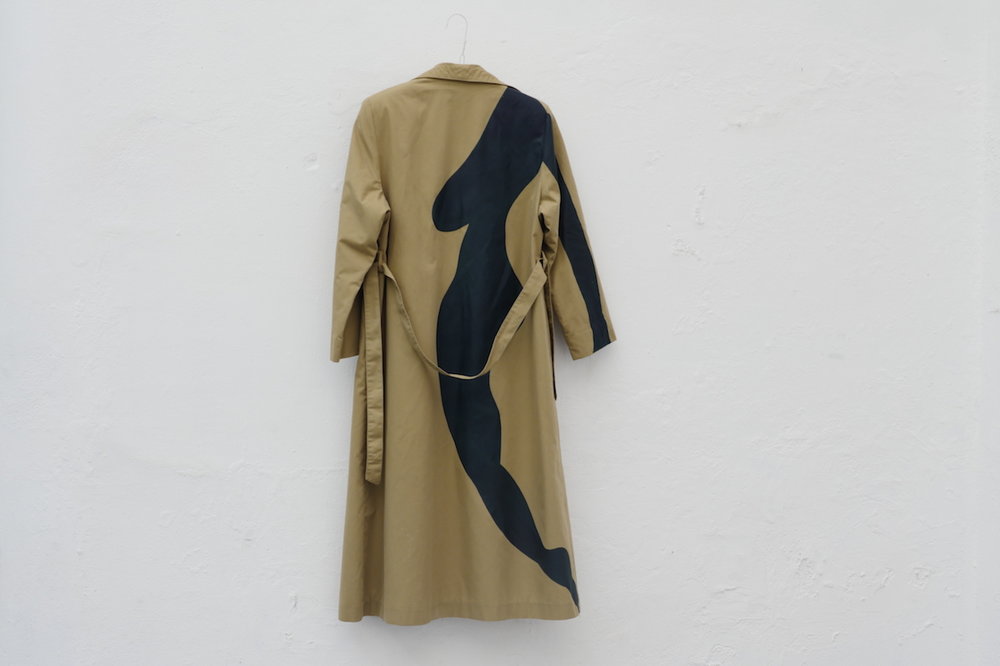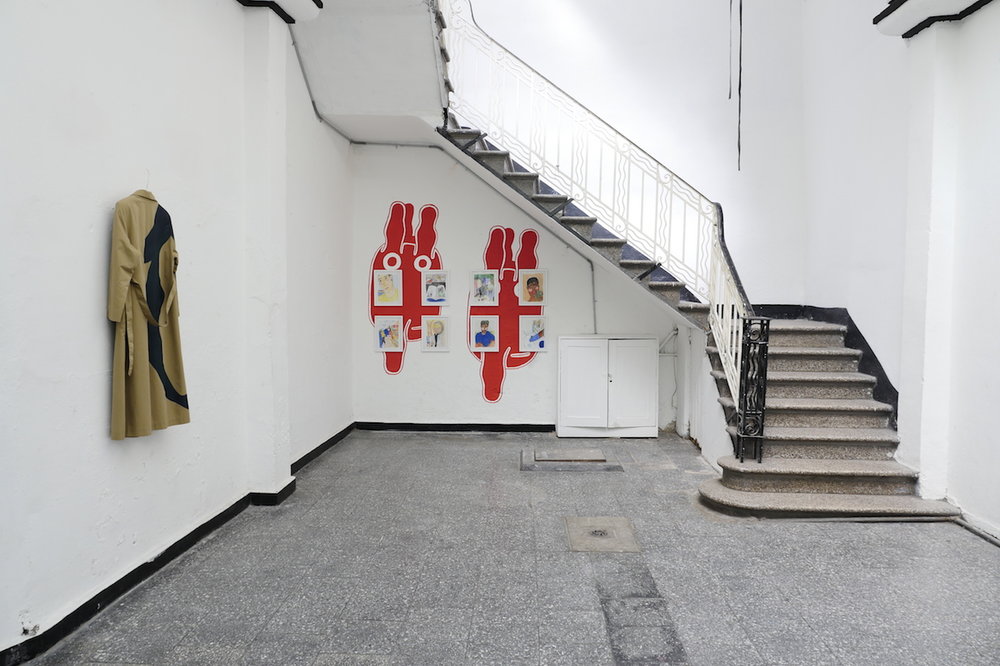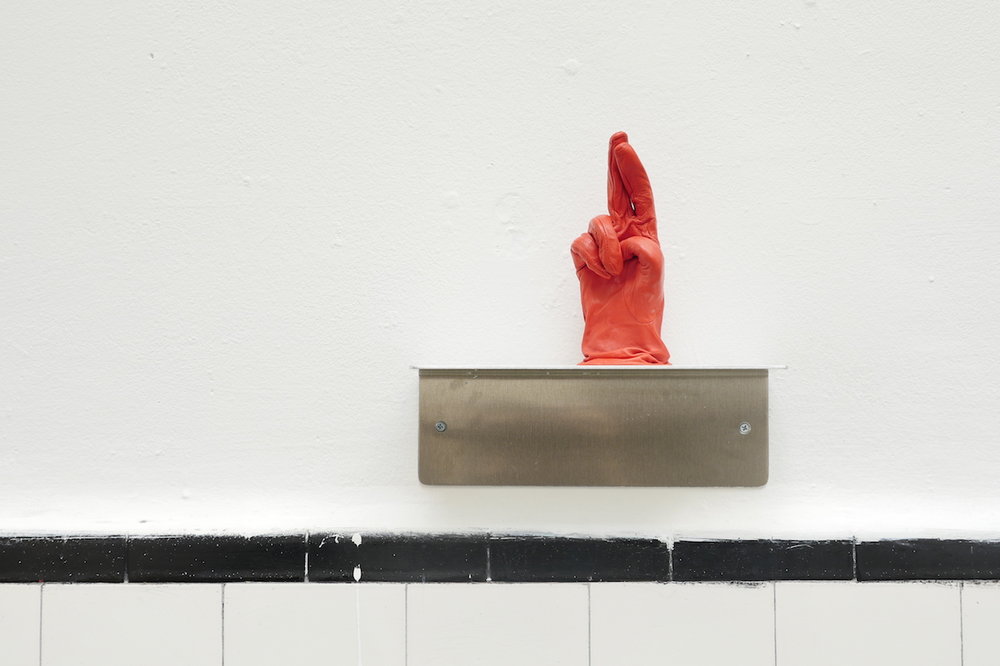 Clinica Regina, Mexico City
February 10 - 17, 2017
In collaboration with heiwata
With Soufiane Ababri, Raphaël Emine & Gabriel Méo, ektor Garcia, Adriana Minoliti, Luc Paradis and Emilie Pitoiset.

Have you noticed that your King's eyes wander as never before?
explores the modes of appearance, construction and deconstruction of desire.
Freely inspired by Wednesday Black's erotic short story,
How to Train Your Virgin
— a tale of attempts made to deflower humans, men and women, by a queen who is jealous of her flighty king — the exhibition borrows these strange creatures and the framework of power.
Bodies are seen from the watchtower of a metaphorical kingdom. To see the unrepresentable nature of desire taking the form of an electric fluid, a short circuit, and a magnetic shivering. To observe and pursue the ungraspable, insatiable quest of intensity.
Seeking thrill by the land's creatures, fetish objects in transition, new geometric genders or by a domestic masculinity redesigned without virility or violence. Reversed exoticism. Popular culture's icons and stereotypes appear everywhere, assuming an erotic charge. They are renewed, criticized, and questioned from the inside out These are wandering constellations of ideas; notions for focusing on and — perhaps — embodying desire