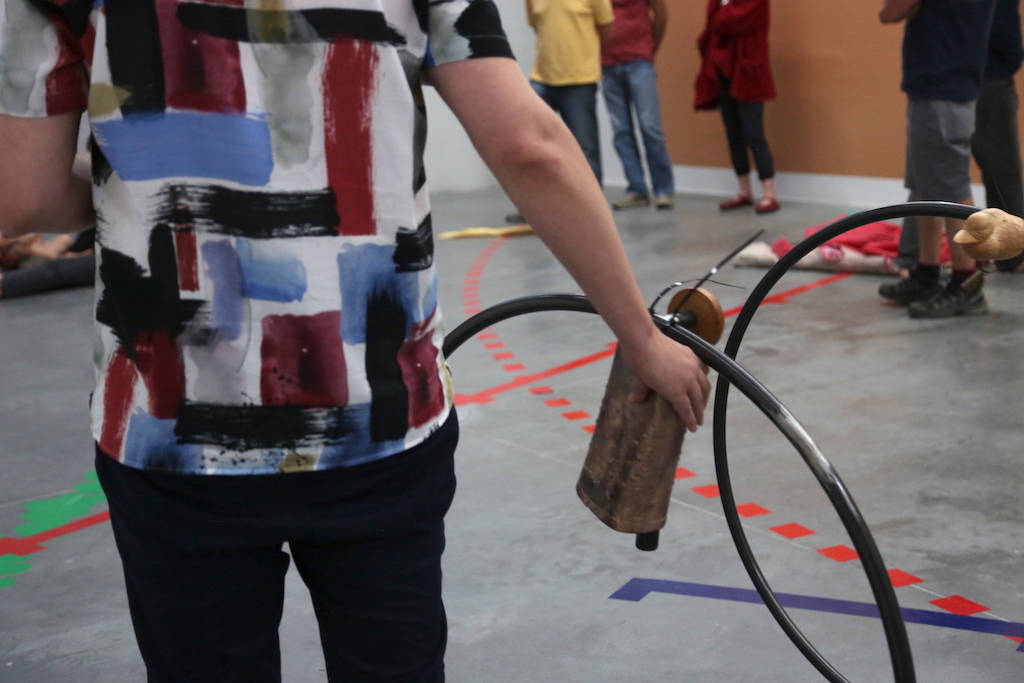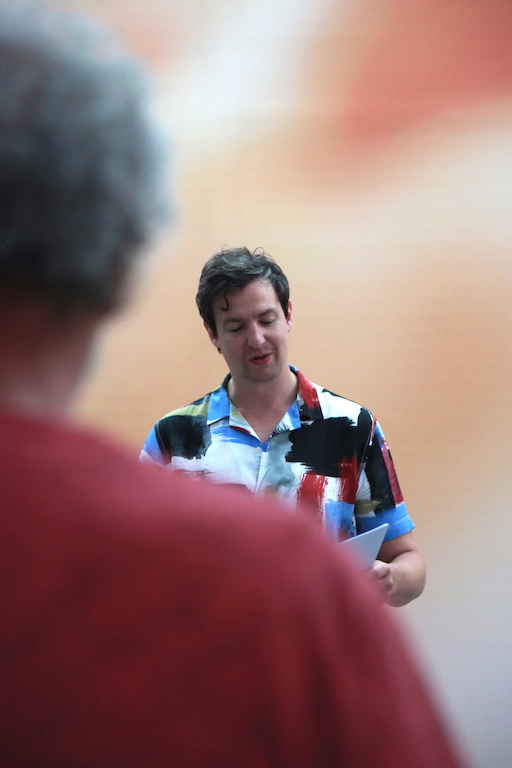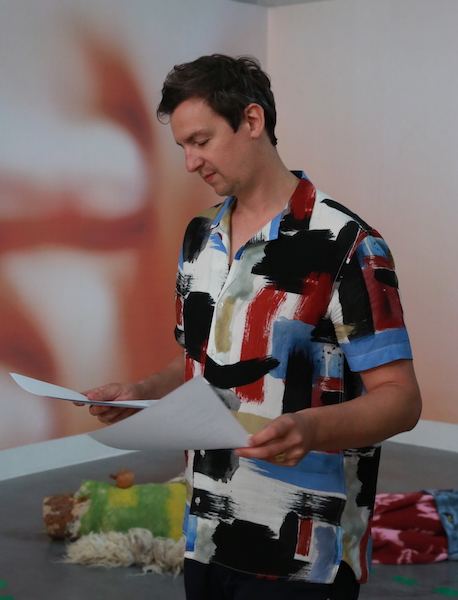 Éric Giraudet de Boudemange,
So Ham

Talk-ritual and assisted meditation workshop, activating Eric Giraudet de Boudemange's exhibition « Bovis at 13.000 ».
Art Center Les Capucins, Embrun, France
June 19, 2019.FR

Eric Giraudet de Boudemange spins a pastoral metaphor, evoking — not without humor — the nostalgia of an original alliance between Man and Nature in a pastoral world. In this way, the exhibited works strive for an inter-species future where humans are hybridized with animals and even plants. The artworks reach toward the harmony of a world where the cosmo-telluric energies circulate freely in and between bodies. The pieces invite us with benevolence toward a raising of consciousness: that we all participate in a vast cycle of life where carrion is our common destiny.


Anaïs Lepage is an independent curator and writer based in Paris.


Her research focuses on excesses and secrets in art history in connection with a history of the affects and spiritualities as well as postcolonial and gender studies. Inspired by radical pedagogies and feminist theories, she questions the forms of speech through collaborations, workshops, and a shift in critical, intimate, and performative narrative.


Trained in Art History at the École du Louvre, in Museum Studies at the Université du Québec à Montréal (UQAM), and in Curatorial Studies at the Paris I Pantheon-Sorbonne University, Lepage multiplies experiences in France and abroad.
She started at the Maison Rouge - Foundation Antoine de Galbert in Paris, at the Museum of Contemporary Art in Montreal and, alongside Guillaume Désanges, at the Verrière - Hermès Foundation in Brussels. Then, she worked as assistant curator at the Museum of Contemporary Art in Chengdu, the Museum of Modern Art in Paris, and the Louis Vuitton Foundation.

From 2015 to 2020 she co-founded HEIWATA, a curatorial platform based between Paris, Mexico City, and Toronto. She has developed projects with artists such as Madison Bycroft, Julien Creuzet, Gaëlle Choisne, Ad Minoliti, and Rachel Rose, among others. Recently, she collaborated with AICA International, the CNEAI art center, and the Palais de Tokyo. Since 2019, she teaches exhibition curating at the Sorbonne University



anais.lepage1[@]gmail.com