HAVE YOU NOTICED THAT
YOUR KING'S EYES WANDER
AS NEVER BEFORE ?



Clinica Regina, Mexico City
February 10 - 17, 2017
In collaboration with heiwata


With Soufiane Ababri, Raphaël Emine & Gabriel Méo, ektor Garcia, Adriana Minoliti, Luc Paradis and Emilie Pitoiset.

Have you noticed that your King's eyes wander as never before? explores the modes of appearance, construction and deconstruction of desire.
Freely inspired by Wednesday Black's erotic short story, How to Train Your Virgin — a tale of attempts made to deflower humans, men and women, by a queen who is jealous of her flighty king — the exhibition borrows these strange creatures and the framework of power.

Bodies are seen from the watchtower of a metaphorical kingdom. To see the unrepresentable nature of desire taking the form of an electric fluid, a short circuit, and a magnetic shivering. To observe and pursue the ungraspable, insatiable quest of intensity.

Seeking thrill by the land's creatures, fetish objects in transition, new geometric genders or by a domestic masculinity redesigned without virility or violence. Reversed exoticism. Popular culture's icons and stereotypes appear everywhere, assuming an erotic charge. They are renewed, criticized, and questioned from the inside out These are wandering constellations of ideas; notions for focusing on and — perhaps — embodying desire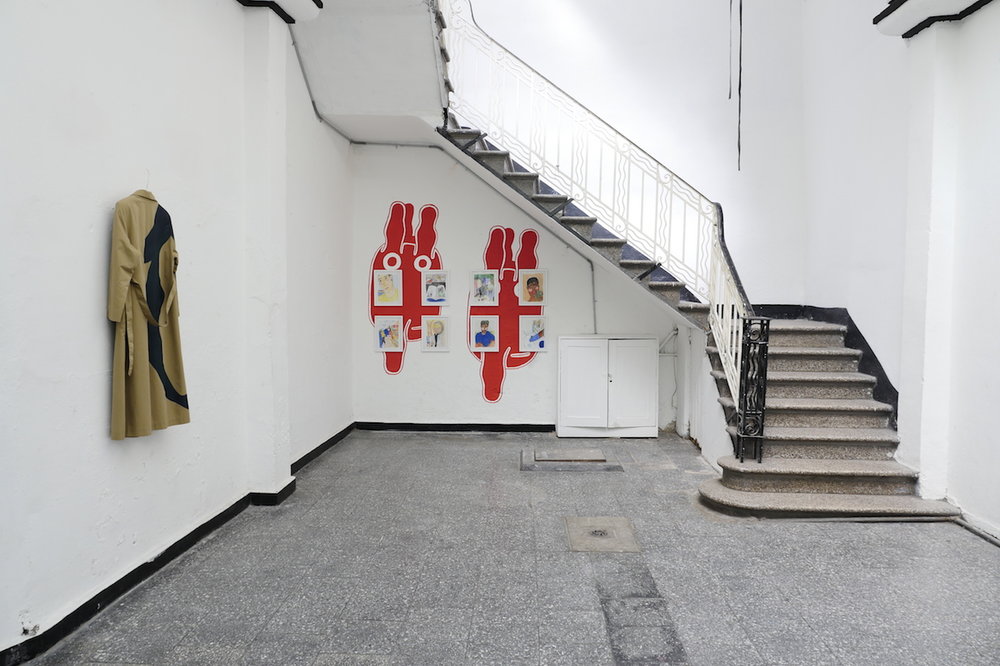 Anaïs Lepage is an independent curator and writer based in Paris.


Her research focuses on excesses and secrets in art history in connection with a history of the affects and spiritualities as well as postcolonial and gender studies. Inspired by radical pedagogies and feminist theories, she questions the forms of speech through collaborations, workshops, and a shift in critical, intimate, and performative narrative.


Trained in Art History at the École du Louvre, in Museum Studies at the Université du Québec à Montréal (UQAM), and in Curatorial Studies at the Paris I Pantheon-Sorbonne University, Lepage multiplies experiences in France and abroad.
She started at the Maison Rouge - Foundation Antoine de Galbert in Paris, at the Museum of Contemporary Art in Montreal and, alongside Guillaume Désanges, at the Verrière - Hermès Foundation in Brussels. Then, she worked as assistant curator at the Museum of Contemporary Art in Chengdu, the Museum of Modern Art in Paris, and the Louis Vuitton Foundation.

From 2015 to 2020 she co-founded HEIWATA, a curatorial platform based between Paris, Mexico City, and Toronto. She has developed projects with artists such as Madison Bycroft, Julien Creuzet, Gaëlle Choisne, Ad Minoliti, and Rachel Rose, among others. Recently, she collaborated with AICA International, the CNEAI art center, and the Palais de Tokyo. Since 2019, she teaches exhibition curating at the Sorbonne University



anais.lepage1[@]gmail.com